Post Malone is definitely taking advantage of the open carry laws in Texas and specifically Walmart.
A picture has surfaced online of Post Malone standing with a Walmart employee, with a pistol holstered on his hip.
We can't blame him, he has made a ton in the music industry, and just got into the weed business, so it's only smart to protect himself.
Just a few months ago, the rapper DaBaby killed a man in a Walmart and got off because he was acting in self-defense.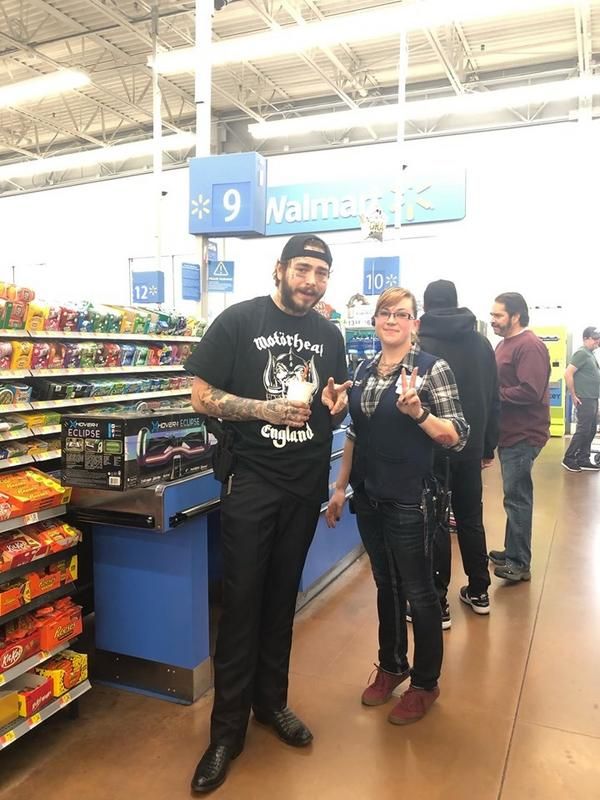 Do you think Post Malone is smart for walking around in public strapped up?
Discuss