Offset responded to Chris Brown's invite to throw hands by mocking Breezy's extracurricular habits.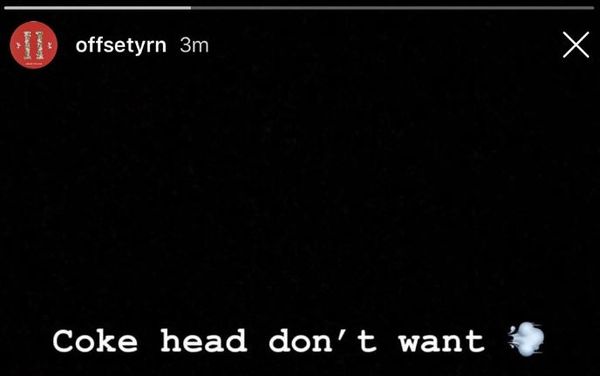 "Coke head don't want [smoke emoji]," Offset taunted.
The beef between the two rappers heated up pretty quickly. It started when Brown posted a meme that made fun of 21 Savage being busted by ICE for overstaying his Visa. Offset responded by calling the singer a lame for piling on his boy Savage, and Breezy told him to pull up.
Brown and Set's beef doesn't come out of the blue.
Both of their camps got into it at the 2017 BET Awards after Quavo began dating the singer's ex Karrueche Tran, and there was talk that Brown tried to holler at Cardi B when she and the Migos member hit a rough patch.
Do you see Brown and Offset really fighting each other or is all this just Internet tough talk?
Discuss