Offset was not happy when Chris Brown posted a meme about 21 Savage's immigration plight and said so in an Instagram comment.
When Brown read what the Migo had written, he went pretty nuts.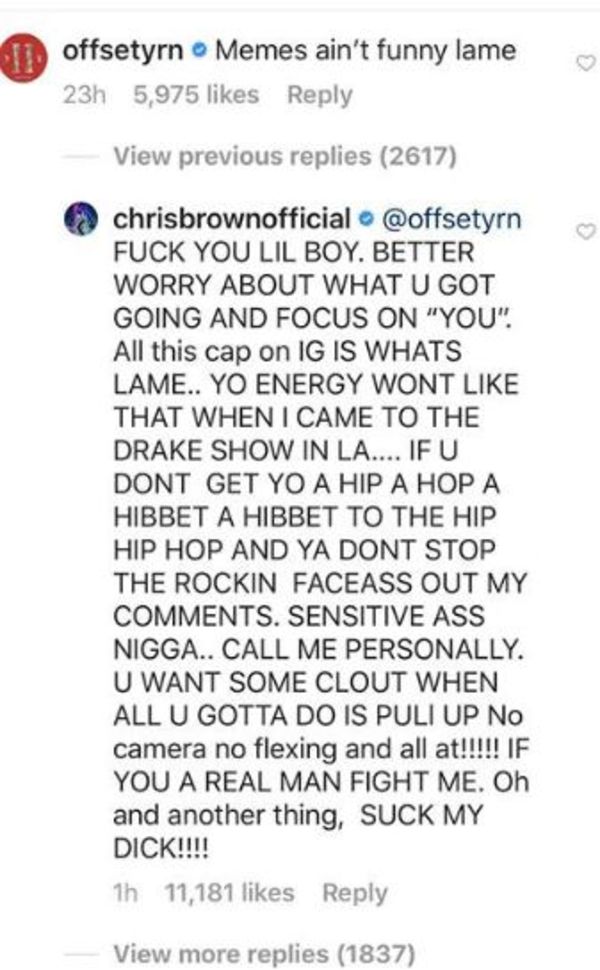 "CALL ME PERSONALLY. U WANT SOME CLOUD WHEN ALL U GOTTA DO IS PULL UP No camera no flexing and all at!!!! IF YOU A REAL MAN FIGHT ME," Brown typed.
Offset liked the comment, so we know he saw it.
He may be extra salty at Breezy because of those rumors Chris tried to slide in Cardi B's DMs the moment her marital problems with 'Set were reported. The Migos and Brown's crews also scuffled at BET Awards in 2017 due to Quavo's dating Brown's ex Karueche, so there's a history.
Does Offset want that smoke?
Discuss