Rapper Lil Xan has had quite the career, but it's not because of his music.
The California rapper has been in and out of rehab, has been accused of molesting a fan, was chased all over California by a gang of 2Pac's suburban teenage goons and almost lost his life to Flamin' Hot Cheetos. The overall stress of all that may have pushed him away from making music.
Xan hit Instagram yesterday to announce that he is quitting rap, and only focusing on his clothing brand, Xanarchy.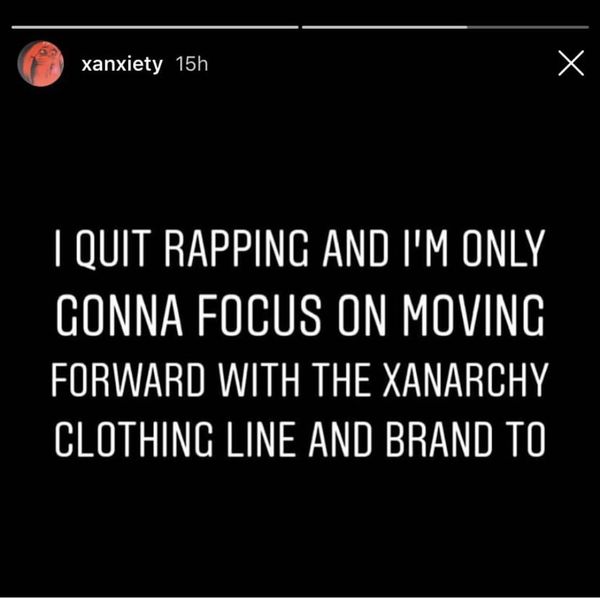 "I quit rapping and I'm only gonna focus on moving forward with the Xanarchy clothing lined and brand to," he typed.
Are you happy or sad Lil Xan quit rap?
Discuss