Lil Xan's 2018 comments about 2Pac being "boring" are still haunting him.
The emo rapper was pumping gas last night in LA when a Pac fan confronted him on his dismissive words and called Xan a "bitch."
"What the f**k you want, bruh?? Get the f**k out, n***a," Xan yelled in response.
Then he brandished a gun multiple times as the 2Pac fan filmed.
After the incident, Xan defended his decision to pull out a firearm.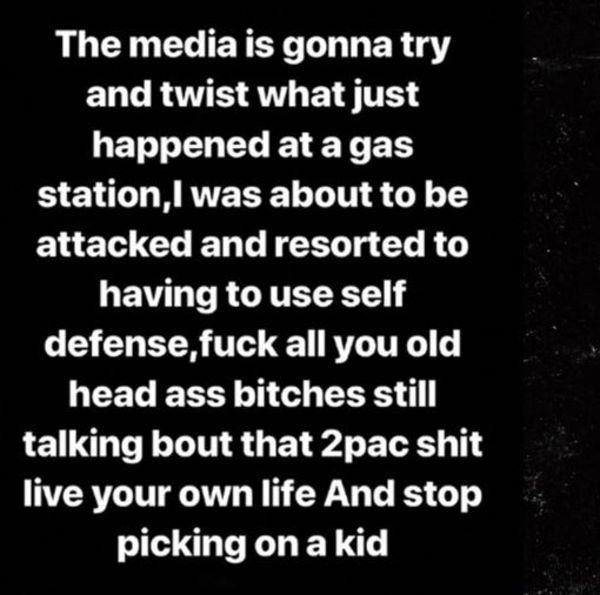 The LAPD is investigating the incident.
Discuss