The time has finally come! "D6 Reloaded" drops tomorrow exclusively on DatPiff.
We heard Wayne tackle some current favorites in hip hop such as "DNA", "Rockstar", "Roll In Peace", and many more on part one, but now we get nineteen more tracks tomorrow! Take a look at the official track listing: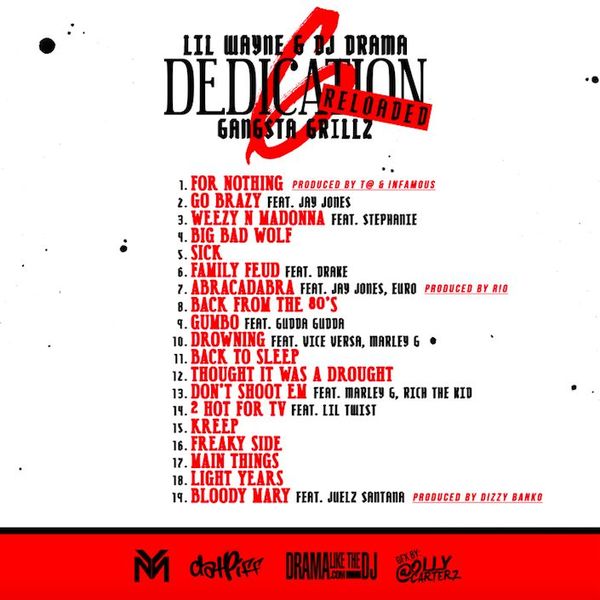 The project will have fresh features from Rich The Kid, Jay Jones, Lil Twist, more Gudda Gudda, and others.
With "Family Feud","Big Bad Wolf", and "Bloody Mary" already out and scorching, we're left with a generous sixteen brand new set of songs.
Who's ready for tomorrow?!
[Update: Wayne added another song, "Groupie Gang", making it a total of twenty tracks. Safe to say this will be over Lil Pump's "Gucci Gang".]
Discuss