Rappers keep getting victimized by fake bling.
But instead of laughing at your favorite rapper when he gets tricked into paying for a fugazi, Lil Durk says you need to hold the jewelers accountable.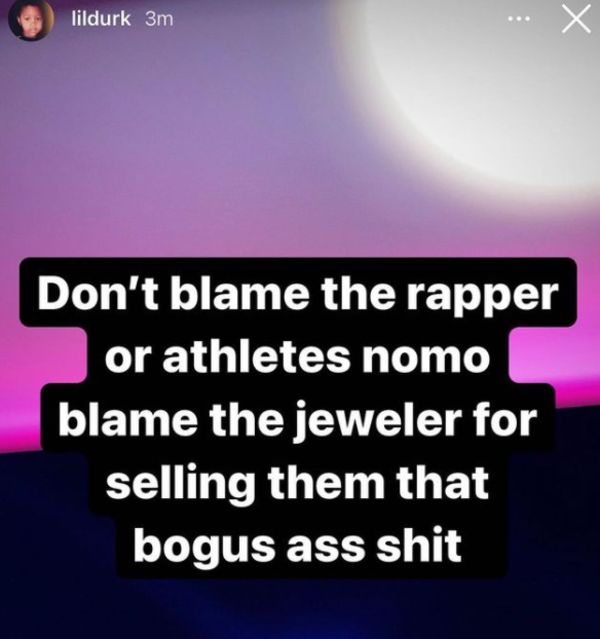 "Don't blame the rapper or athletes nomo," he wrote. "Blame the jeweler for selling them that bogus ass sh*t."
Last year, Durk claimed he had an honest jeweler so he didn't have to worry about getting ripped off.
We wonder if that's still true.


Discuss