Lil Durk thinks your favorite rapper may be wearing fake bling.
But don't worry about Durk getting ripped off (anymore), because he has a guy.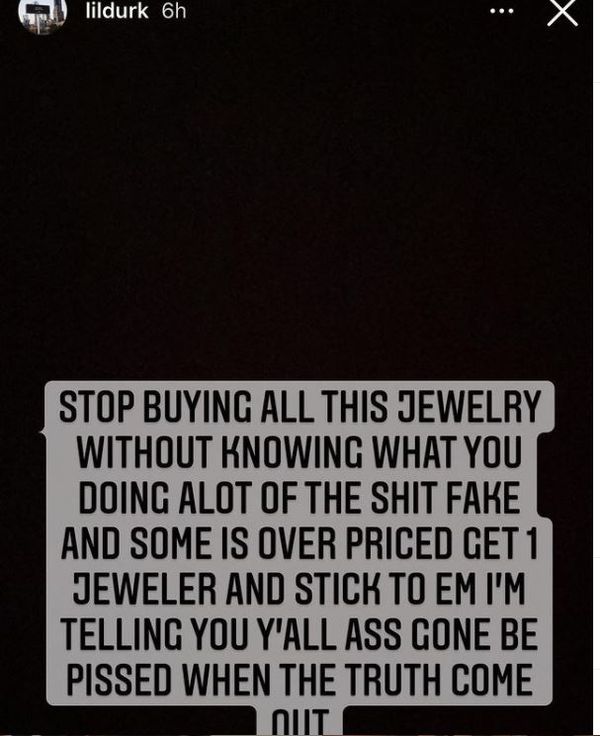 "Stop buying all this jewelry without knowing what you doing a lot of the sh*t fake and some is over priced get 1 jeweler and stick to em I'm telling y'all ass gone be pissed when the truth come out," Durk typed.
So be prepared.
Discuss