Earlier this week, FakeWatchBusters busted Lil Baby sporting a fake Patek Phillipe Nautilis watch.
They did so shortly after Baby's good buddy Lil Durk warned everyone there was a lot of fake bling floating around.
Baby acknowledged he got scammed a sent out a warning of his own.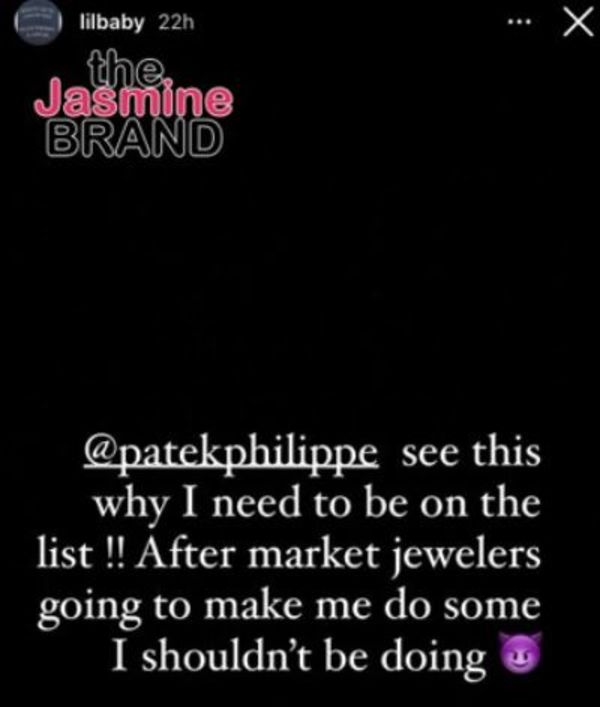 "@patekphilippe see this why I need to be on the list!! Aftermarket jewelers going to make me do some I shouldn't be doing," Baby typed.
Discuss