King Yella has a history of making personal commentary on much more famous pop culture figures.
You can ask Cardi B about that.
His latest celebrity victim is LeBron James, who Yella claimed threw up a Gangster Disciple sign in photo posted to the Lakers Instagram page
King Yella reacts to LeBron James possibly throwing up the GD sign "You better tap in" 🔱✡️ pic.twitter.com/QJgAQCbJ9J

— SAY CHEESE! 👄🧀 (@SaycheeseDGTL) January 14, 2023
"@KingJames Been GD this whole time boy u better tap in with the guys," Yella typed.
Do you think that was a deliberate attempt to identify with the street gang on LeBron's part?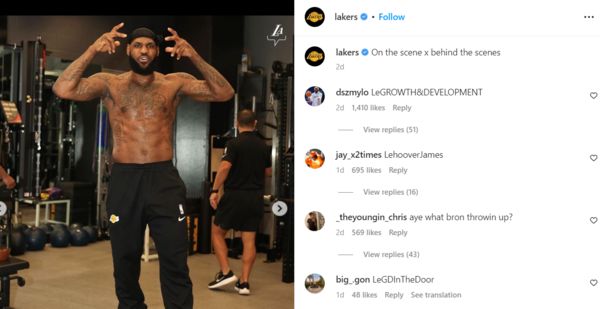 Discuss