A few years back, King Yella was telling anyone who wanted to hear that he hit Cardi B first.
Cardi denied she had ever been with the Chiraq spitter, and Offset was prepared to fight Yella over his disrespectful remarks.
That never came to be, and now King Yella is revisiting his claims -- and retracting them.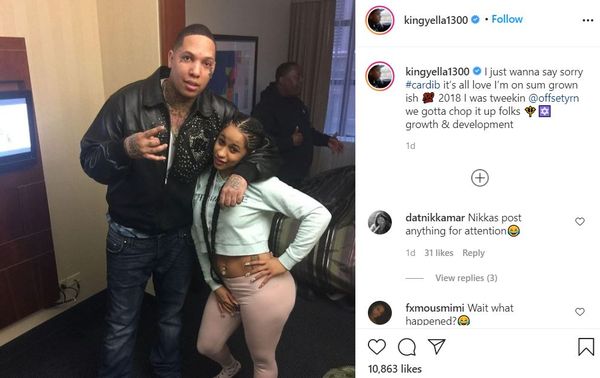 "I just wanna say sorry #cardib it's all love I'm on sum grown ish 💯 2018 I was tweekin @offsetyrn we gotta chop it up folks 🔱✡️ growth & development," Yella typed.
Discuss