Yesterday was a nightmare day for numerous families after a helicopter crashed in Calabasas, California, killing nine people.
Two of the victims on board were NBA legend Kobe Bryant, and his 13-year old daughter, Gianna.
For most, yesterday was a sad day, and a day to reflect. For some, it was a chance to crack a joke, and that is exactly what comedian Tony Hinchcliffe did.
Tony hit Twitter shortly after the news of Kobe passing away, and he cracked a joke about Kobe passing, and how that can't be true.
Kobe passing? This can't be true.

— Tony Hinchcliffe (@TonyHinchcliffe) January 26, 2020
Well, Baltimore rapper King Los wasn't having it, and immediately called Tony out on his joke via social media.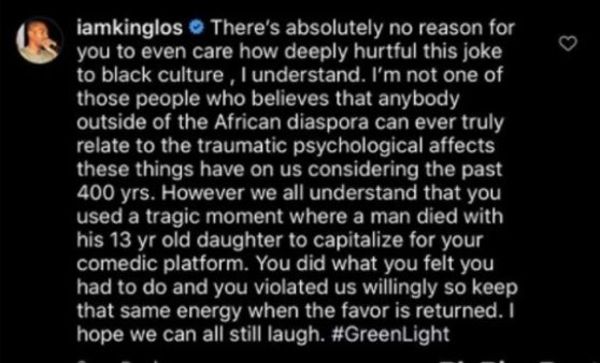 Tony responded via DM to tell Los if anything happens to him, he'll call the cops.
Do you agree with King Los?
Discuss