Over the weekend, on Saturday December 16th, Los dropped off a thirteen track effort where he remixes many of hip hop's current hits.
Laying down some ill bars on tracks like Post Malone's "Rockstar" and 21 Savage's "Bank Account", Los has a point to prove and a positive message to spread.
Although using the word "G.O.A.T." may seem to be the most eye catching part of this project, you can also see some tattoos that Los photoshopped onto his face, using some uplifting words, like "Save Our Youth".
Perhaps the most positive message, however, is located at the bottom of the back cover: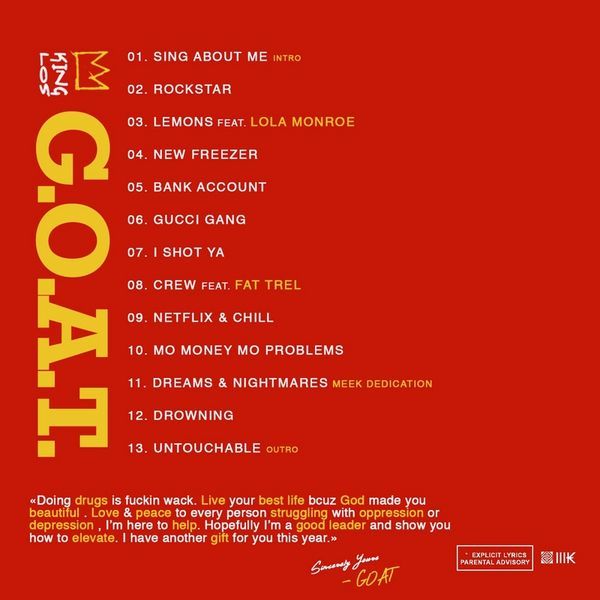 Doing drugs is fuckin wack. Live your best life bcuz God made you beautiful. Love & peace to every person struggling with oppression or depression. I'm here to help. Hopefully I'm a good leader and show you how to elevate. I have another gift for you this year. Sincerely yours, G.O.A.T.
The project features his significant other, Lola Monroe, as well as Fat Trel. Listen below:
Is Los "G.O.A.T." status?
Discuss