Earlier this week, Joyner Lucas went nuts on Lollapollaza and Machine Gun Kelly.
His gripe with the festival is that put his name in small font. His gripe with MGK is that the rapper-turned-pop star was headlining the festival.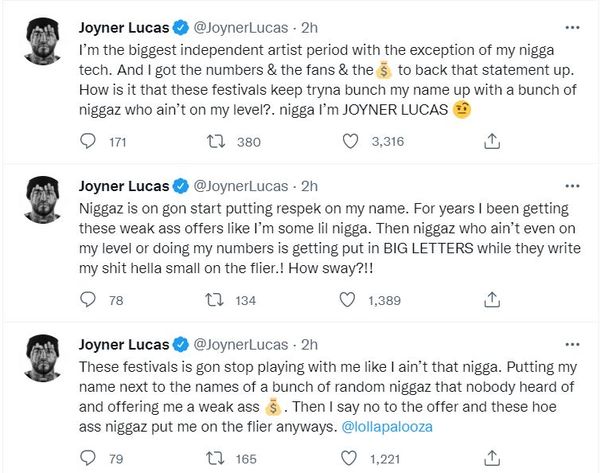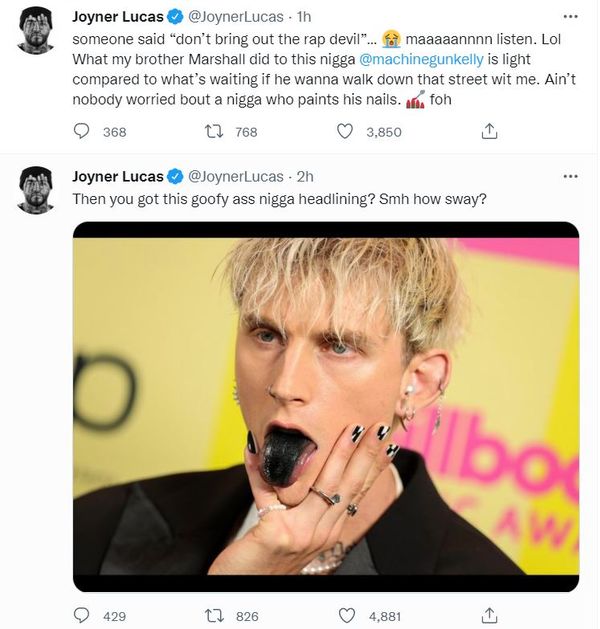 Now Lucas is claiming he was hacked.

"Them Damn Russian Hackers dun hacked my phone yesterday smh," he typed.
Russian hackers can be a problem.
But does Joyner expect anyone to believe the Ruskies fired off such a highly personalized diatribe frm his "hacked" page?
Who do you think got to Lucas and made him change his tune?
Discuss