Future has up to six baby mamas.
But perhaps we shouldn't call them all baby mamas. Future seems to prefer the term "wife."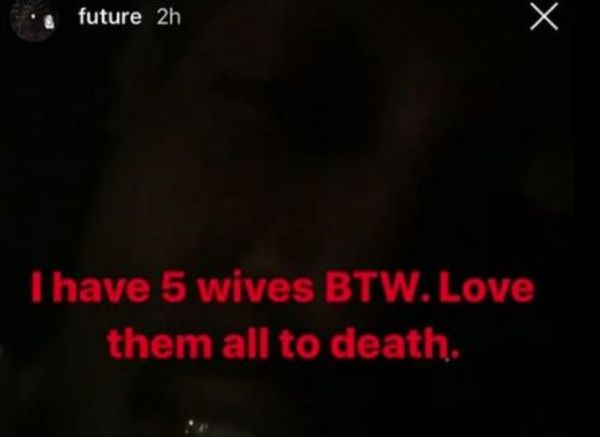 "I have 5 wives BTW. Love them all to death," Future shared on Instagram Live.
What does that "love" get the ladies? Fake Popeyes Chicken Sandwiches.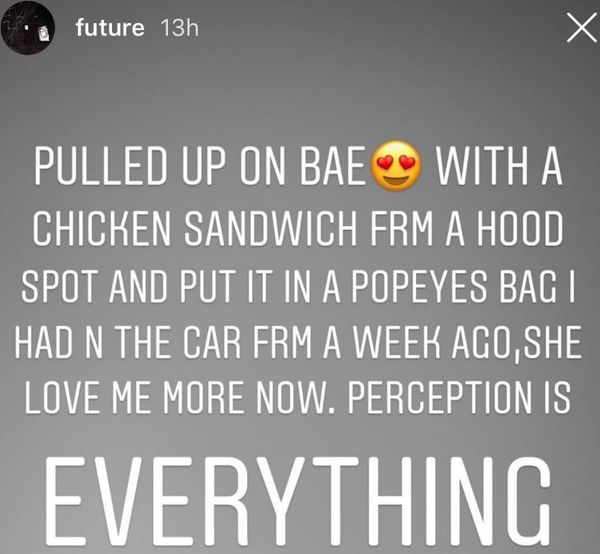 "Pulled up on bae with a chicken sandwich frm a hood spot and put it in a Popeyes bag I had n the car frm a week ago, she love me more now," he wrote. "Perception is everything," Future also shard on Instagram Live.
Looks like Ciara dodged a bullet.
Discuss