Funk Flex stopped playing Tekashi 6ix9ine music because the troll rapper turned snitch rapper.
That was then, this is now.
The New York gatekeeper recently jumped on social and acknowledged that 6ix9ine is a trendsetter and he may as well start playing his music again.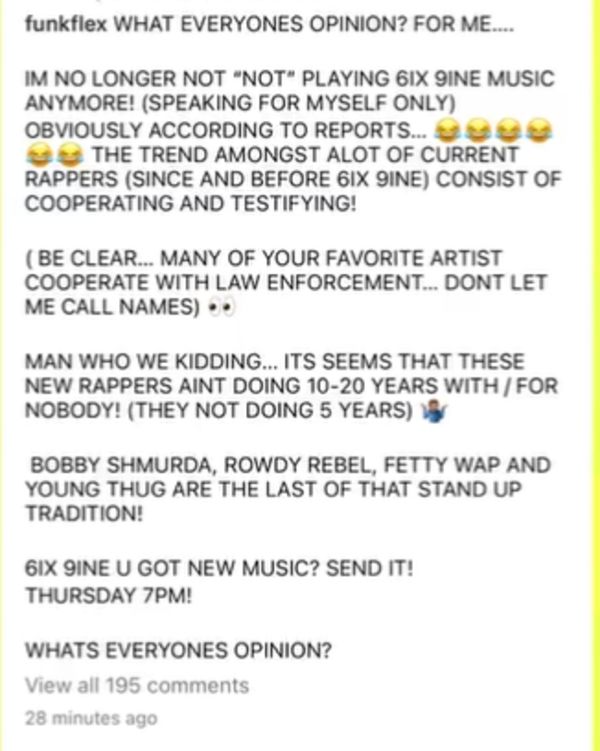 "I'm no longer not "not" playing 6ix9ine music anymore," Flex announced. "(Speaking for myself only.) Obviously according to reports ... the trend amongst a lot of current rappers (sicne and before 6ix9ine) consist of cooperating and testifiying! (Be clear ... many of your favorit artist cooperate with law enforcement ... don't let me call names) Man who we kidding .. it seems that these new rappers aint doing 1o-20 yars with/for nobody! (They not doing 5 years.) Bobby Shmurda, Rowdy Rebel, Fetty Wap and Young Thug are the last of that stand up tradition! 6ix9ine u got new music? Send it."
What do you think?
Discuss