Surprise surprise, 50 Cent is involved in more drama, and this time it's with the Dipset guys.
Earlier today, we reported that Jim Jones had some harsh words for 50 after he accused him of snitching.
During Jones's appearance on The Breakfast Club, he addressed 50's low blow and said there may be repercussions.
"I wish I could I be in a position to say what I really want to say but unfortunately, my life has been hectic," Jones said about tension with 50. "But where I am from, I do know people that we call real n***as or stand up men, we don't try to tarnish other people's names by doing bullsh*t antics. It's consequences and repercussions for certain things like that from where I'm from. I'll leave it like that… Some people think life is a game, so we'll leave it at that."
Well, apparently that isn't all that was said.
Dipset OG Freekey Zeeky also had some choice language for 50, but apparently The Breakfast Club cut out the part where he threatened to punch the Queens rapper.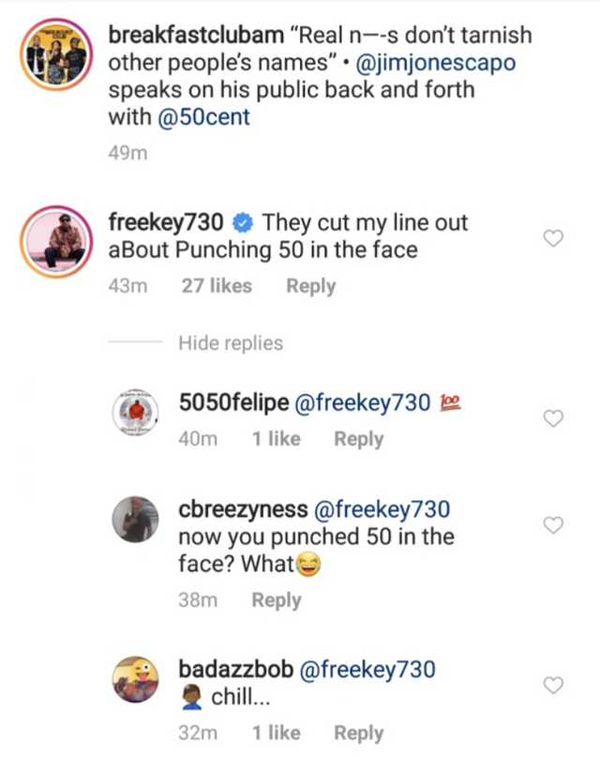 Discuss