Ever since Tekashi 6ix9ine ratted on his crew and also named Jim Jones in his testimony, things have been getting really weird.
Jones, who was outed as being a "retired rapper," and a member of the Nine Trey Blood gang during 6ix9ine's testimony, has been laying low and not feeding into the drama.
Unfortunately for him, social media has been digging around and bringing up some interesting points about past paperwork.
Previously, there was information about Mel Murda talking to an individual about violating Tekashi, and we now know the individual was Jim Jones.
Today, 50 Cent reposted an Instagram post remembering that previous paperwork had stated "individual 1", who was caught on tape discussing 6ix9ine with Murda, was cooperating with the Feds.
Fif was quick to post to Instagram, and delete.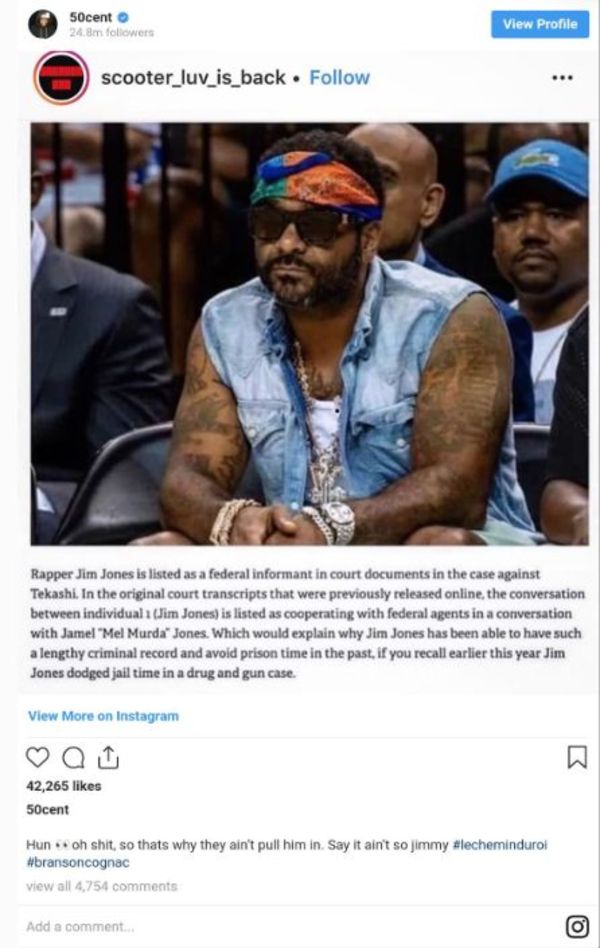 What do you think about all of this?
Discuss