The Feds have alleged that that former Byrd Gang rapper and Treyway Bloods boss Mel Murda threatened to have Tekashi 6ix9ine killed because he fired his team and then talked grimy about the Treyway crew on The Breakfast Club.
TMZ has obtained wiretap transcripts in which Murda (Jamel Jones) speaks to 6ix9ine's former manager Shotti (Kifano Jordan) about what they plan to do about 6ix9ine saying "Fuck Treyway."
In other taped conversations, Murda discusses with an unnamed individual 6ix9ine's humiliation of Shotti and says he will "super violate" the troll rapper for the way he disrespected Shotti and the rest of the set.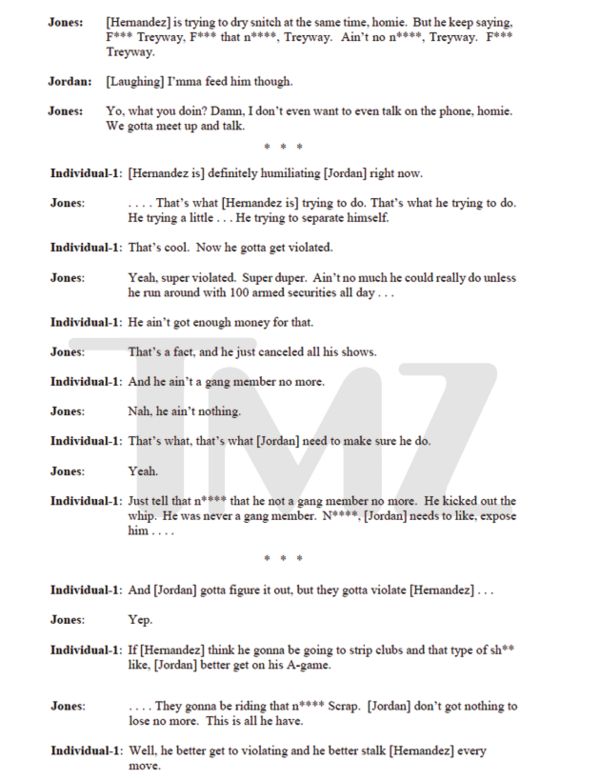 There was a report yesterday that Murda was also caught on tape threatening to stab 6ix9ine in the bootyhole until he's dead. That doesn't appear on the transcript TMZ has. But it could have been part of another recorded conversation. (Or it could be made up.)
6ix9ine, Murda and Shotti were all arrested together earlier this month and face multiple Federal racketeering and gun charges. The Feds have told the court that they had a confidential informant embed in the Treyway crew so expect more wiretap revelations.
Discuss