Earlier today, Kendrick Lamar announced his departure from Top Dawg Entertainment after he releases his next album with them.
Both Top Dawg and TDE's President Punch had positive things to say about the move, calling it a celebration of the run they had, and they wished him nothing but success.
My thoughts. pic.twitter.com/OAY3Y5ALAT

— Punch TDE (@iamstillpunch) August 20, 2021
While most of the crew had positive comments, Isaiah Rashad had other things to say in a now deleted tweet.
In the tweet, Rashad accused someone of being emotional, and saying they aren't that special and it embarrassed "us."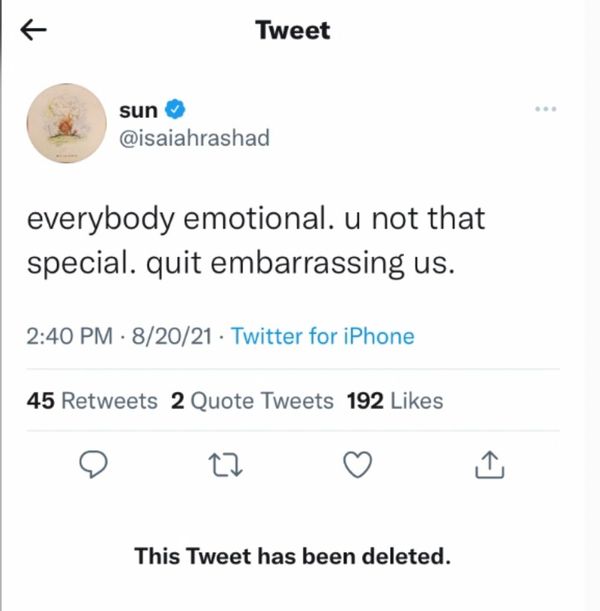 Do you think Isaiah Rashad was talking about Kendrick Lamar?
Discuss