Kendrick Lamar dropped a mini-bombshell today when he announced his upcoming album will be his last on TDE.
"As I produce my final TDE album, I feel joy to have been a part of such a cultural imprint after 17 years. The Struggles. The Success. And most importantly the brotherhood. May the Most High continue to use Top Dawg as a vessel for candid creators," he typed.
TDE boss Top Dawg has now reacted to the news.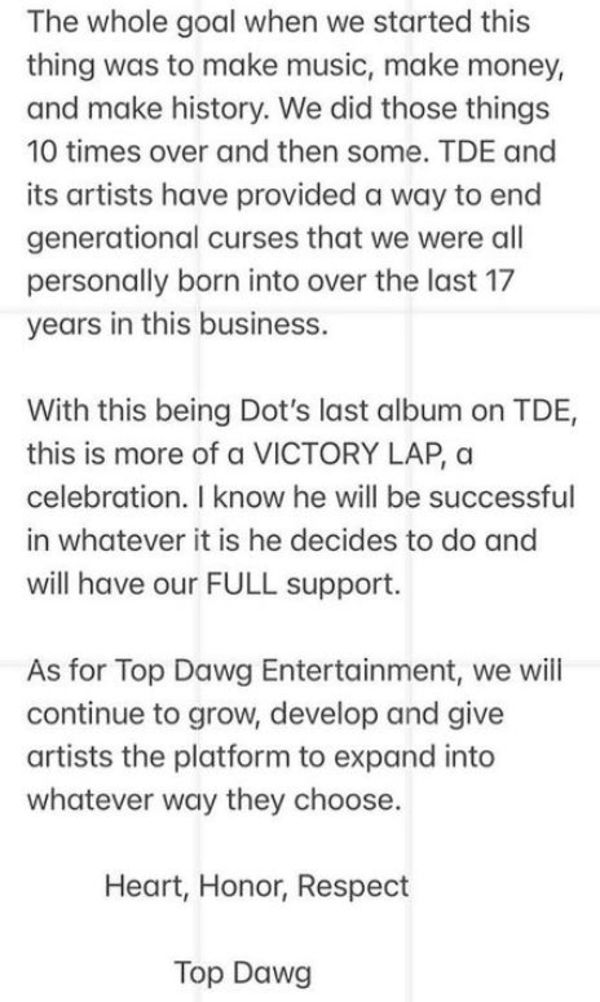 "With this being Dot's last album on TDE, this is more of a Victory Lap, a celebration. I know he will be successful in whatever is he decided to do and will have our FULL support," he typed.
Do you think this spells the end for TDE?
Discuss