We haven't heard from Kendrick Lamar in a minute. We haven't heard from him on wax since 2017's Damn.
K.Dot updated his situation this afternoon and provided a surprising tidbit of information while doing so
His next album will be his last on TDE.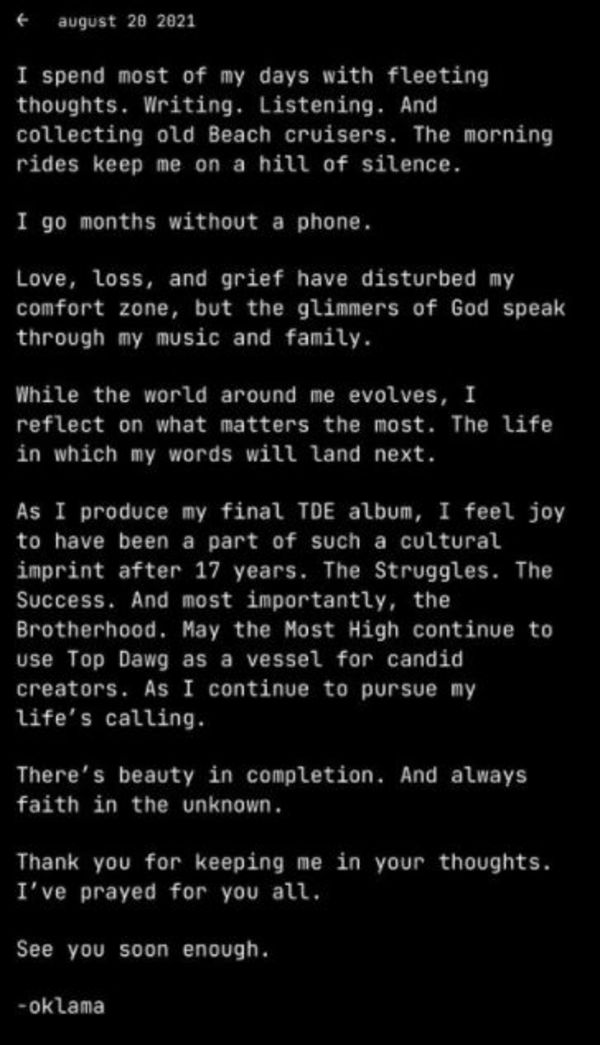 "As I produce my final TDE album, I feel joy to have been a part of such a cultural imprint after 17 years. The Struggles. The Success. And most importantly the brotherhood. May the Most High continue to use Top Dawg as a vessel for candid creators," he typed.
Kendrick leaves quite a legacy on TDE, no matter what happens with his last album on the label
Discuss