Like many of her contemporaries, Yung Miami is quick to tell the world she's feeling blue.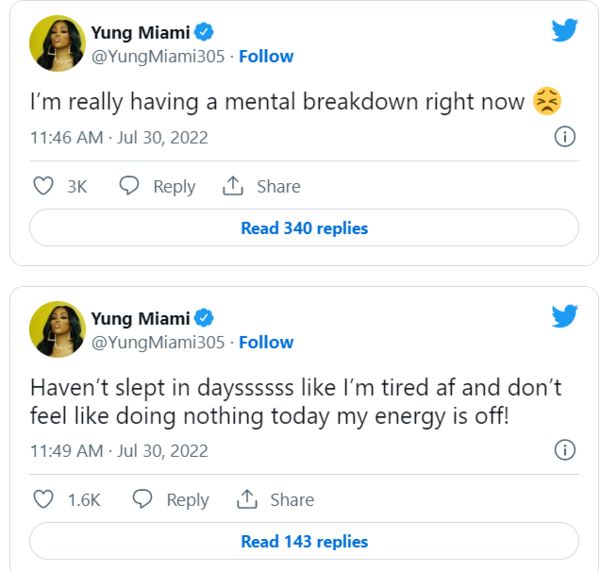 "I'm really having a mental breakdown right now," she typed last week, adding she hasn't been able to sleep in days.
There was then widespread speculation that Diddy, who Miami has been dating, made her blue. He had just been caught on tape with his sidepiece, afterall.
The City Girl pushed back on that:
"People really make up stories," she said about the Puff speculation "Y'all make up so much sh*t… This sh*t I read about me online, yo I had a mental breakdown because of something I was going through in my personal work-life… It had nothing to do with a man. Y'all really think I had a mental breakdown about a man and gonna get on the internet and tweet?"
But it's OK otherwise, we guess.
Discuss