Kylie Jenner and Travis Scott have broken up and the rumors are flying.
On the juicier and best-sourced ones has Kylie meeting her ex Tyga at a recording studio at 2 AM the night after the news of her break up with her baby daddy hit the public.
Kylie denied the report.
The internet makes everything 100 times more dramatic than what it really is. There was no "2am date with Tyga". You see me drop two of my friends off at a studio that he happened to be at.

— Kylie Jenner (@KylieJenner) October 3, 2019
Tyga appeared to contradict her denial with a cap emoji.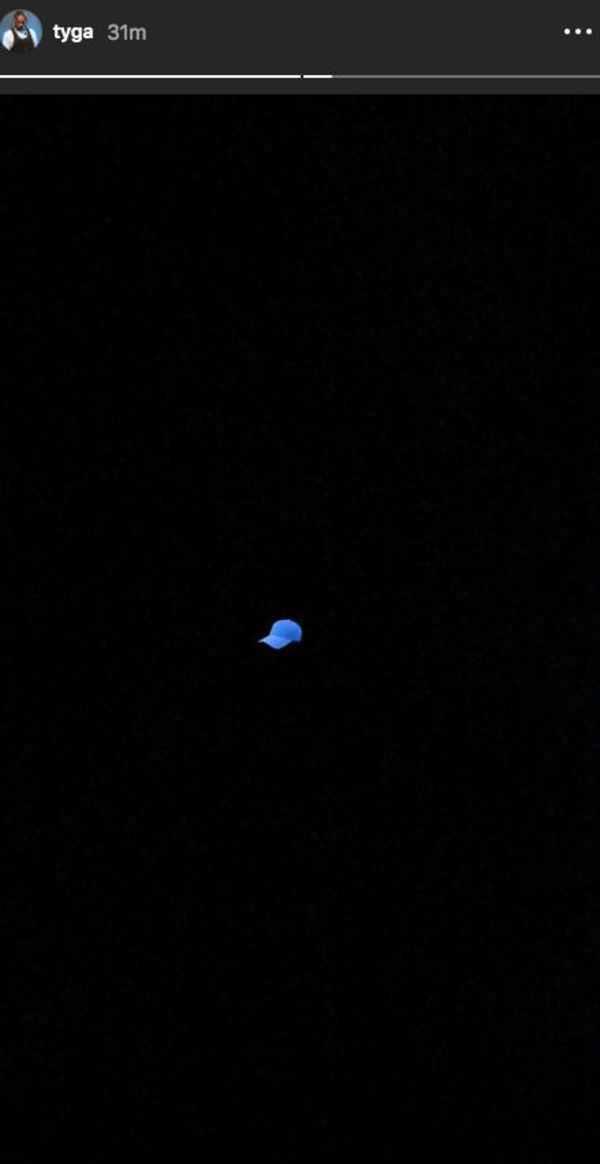 Or maybe he's just a Dodgers fan getting ready for the postseason.
Update: Tyga has just clarified his emoji and adding a word gives it a whole different meaning:
Discuss