Travis Scott has joined the likes of Lil Uzi Vert, Li Xan [Diego] and Stitches by putting some ink on his face.
He revealed his new "free" face tattoo on Snap.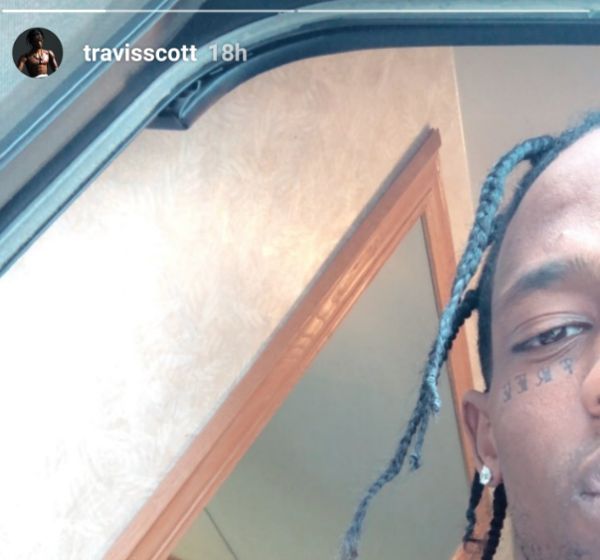 Lil Uzi Vert has explained that he got his face tattoos to force him to make it in music because he would have trouble landing a straight job.
Scott's already a pretty big music star. Plus, now he has a Kardashian/Jenner spawn. So he doesn't really need to worry about a job.
What do you think of Travis's ink?
Discuss