The original version of Travis Scott's Astroworld cover included transgender model Amanda Lepore.
However, that wasn't the version that went to market.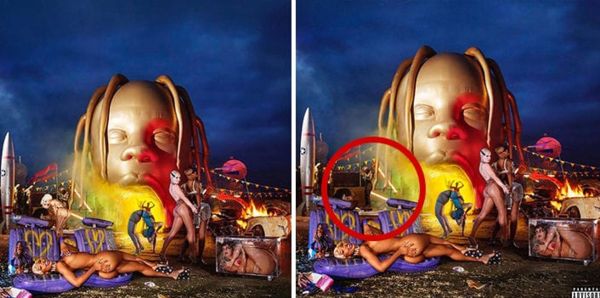 It was assumed that Scott removed Lepore's image.
But it turns out that Scott never even knew about the first version, and it was photographer David LaChapelle who took Lepore of off the cover. LaChapelle says the omission had "nothing to do with hating."
Lepore commented on the removal on Instagram, wondering if she was taken out because she was "upstaging everyone."
Scott had been called out on social media for being transphobic before LaChapelle issued the clarification.
Scott has a daughter with Kylie Jenner, who has transgender icon Caitlyn Jenner as a father-turned-mother. So if LaFlame really was 'shopping the transgendered community out of his Astroworld it would have made for interesting family dinner conversations.
Discuss