Things are not going well for Travis Scott...
On Friday, at least eight people were killed during a stampede at his Astroworld Festival in Houston.
This isn't the first time Scott has had issues at festivals, as he was arrested in 2015 for inciting a riot during Lollapalooza.
Scott is currently doing damage control after the horrific incident, but some people are digging up past social media posts showing the irresponsibility of the Texas rapper.
In a now deleted tweet, Scott said back in May of 2021 that he approves of sneaking in "wild" fans.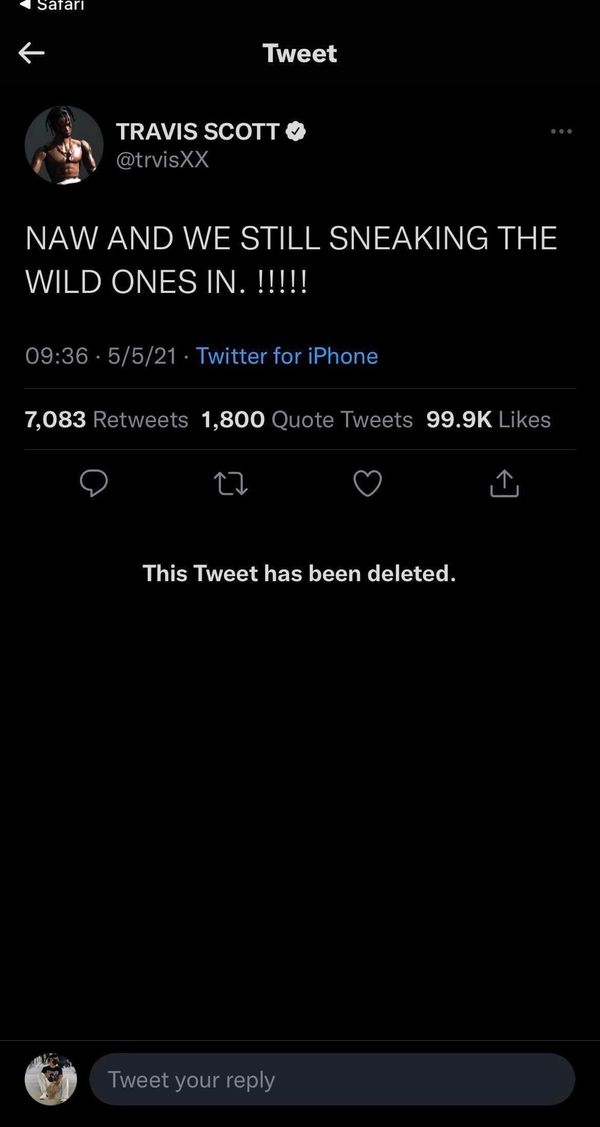 Discuss