Earlier this week, Tory Lanez jumped on social and admitted that his fellow Canandians Drake and The Weeknd have been ghosting him for years.
"Been sending them songs for years ... but nah not a single one," Tory responed on social when asked if Drizzy or Abel would be on his Sorry 4 What album.
While some folks think that would be embarrassing thing to type outloud, Tory is fine with the admission because he knows he's 'bout it.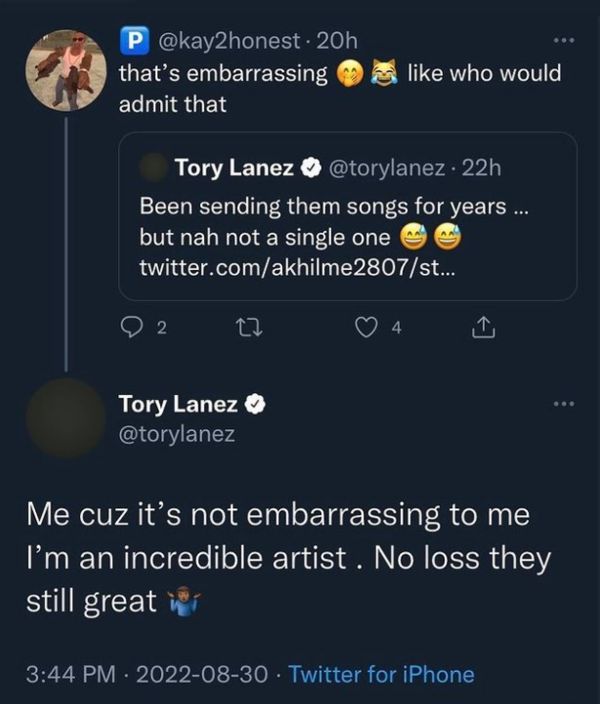 "Me cuz it's not embarrassing to me I'm an incredible artist. No less the still great," he said.
Is he right?
Discuss