Tory Lanez, Drake, and The Weeknd all hail from the Toronto area.
However, despite Tory's best efforts, he hasn't been able to get either one on his latest album.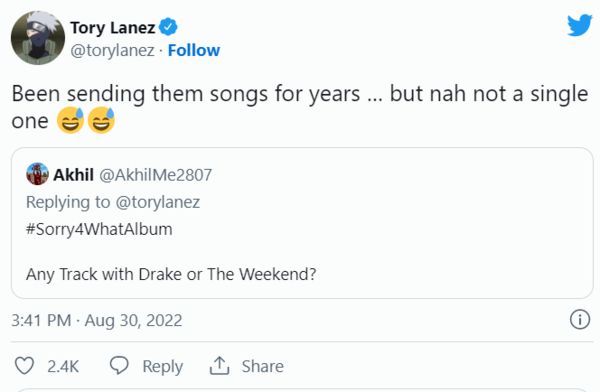 "Been sending them songs for years ... but nah not a single one," Tory typed when asked if Drizzy or Abel would be on his Sorry 4 What album.
Drake and Tory have an interesting relationship. They've beefed in the past, in part because Tory didn't like Drake calling Toronto "The 6." But they've publically made up since.
Why do you think Weeknd & Drake are now avoiding Tory? Meg shooting? Other more important things to do?
Discuss