Esteemed Canadian battle rapper Pat Stay is dead after being stabbed following a night out in Halifax.
He was 36.
While there is no indication the murder had anything to do with The Game, days ago Stay had come for Game over his Eminem diss and Game had blocked Stay on social.
This afternoon, Game and his manager Wack 100 both weighed in on the death of Stay, dropping similar messages after Wack posted an article about his death on Instagram.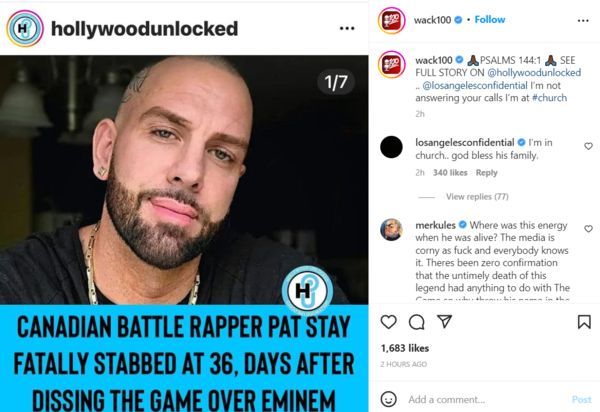 "PSALMS 144:1 🙏🏾 SEE FULL STORY ON @hollywoodunlocked .. @losangelesconfidential I'm not answering your calls I'm at #church," Wack captioned a story about his death.

"I'm in church.. god bless his family," Game added.
What's with Game and Wack suddenly getting religious?
Discuss