Last night, Chief Keef became the latest rapper to have his San Fernando Valley home robbed.
The thieves got in through a window while Keef was in his home, and got away with some cash. Two of the men were captured by police, but a third is still on the loose.
Keef's old rival Tekashi 6ix9ine couldn't help but use his dad 50 Cent's catchphrase to shade Sosa for getting his stuff stolen.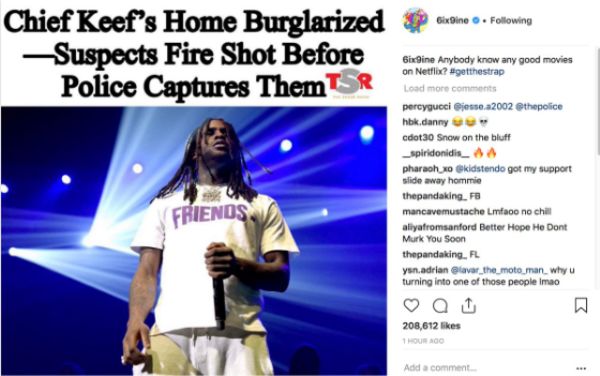 In June, a gunman fired a shot in Keef's direction as he walked out of the W hotel in Times Square Manhattan at 5 AM.
Police investigated 6ix9ine -- who's been beefing with Keef for months -- and his crew in the shooting, but so far there have been no arrests.
Discuss