Blueface has all sorts of ink above the neck.
He recently added to that collection by having his jewelers' logo etched on the side of his head.
"Shout out my n*gga Big Mike, NYC Luxury," he said in the video of the inking. "Support Black businesses, man. For the culture. Ooh. That kind of hurts."
Famous troll Tekeshi 6ix9ine has a long history of getting into it with Blue. Upon seeing Blue's new tat, 6ix9ine jumped right into his boy AK's comment section and speculated on why Blue would get such ink.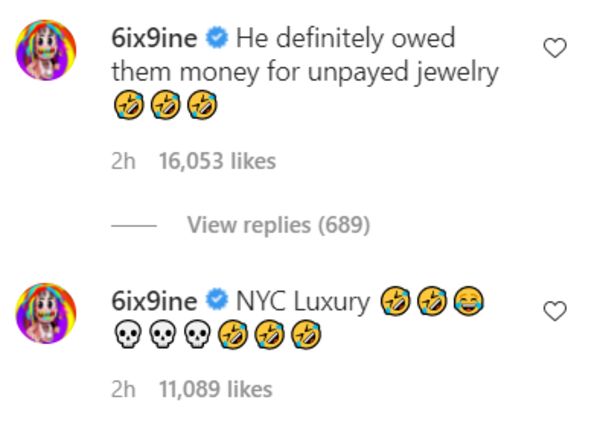 "He definitely owed them money for unpayed jewelry," 6ix9ine typed.
Trolling aside, do you think that's actually what's going on here?
Discuss