When Fivio Foreign disputed Tekashi 6ix9ine's claim that the rat king was also the King of New York, Fivio proposed that he was the real king by citing chart data.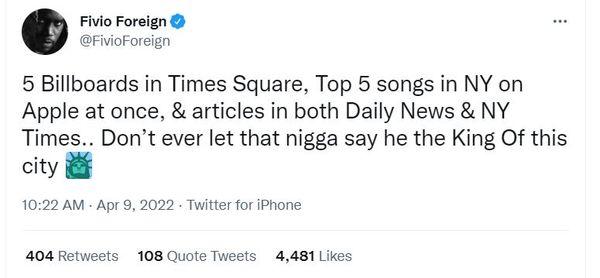 Maybe he shouldn't have done that. The first projections are in and, according to HitsDailyDouble, Fivio's debut album B.I.B.L.E is set for a 29K first week, which will and him tenth place on the album charts.
6ix9ine's last album TattleTales had a 53K first week and was considered a huge flop.
Now that's a bit of an apple to oranges comp, as few can match the hype 6ix9ine had behind him when he came home from jail after selling out the Nine Treys.
But it's safe to say if Fivio is somehow the King Of New York he's more a ceremonial monarch.
In other Hip Hop news, 42 Dugg & Est Gee's project is headed for a 26K first week.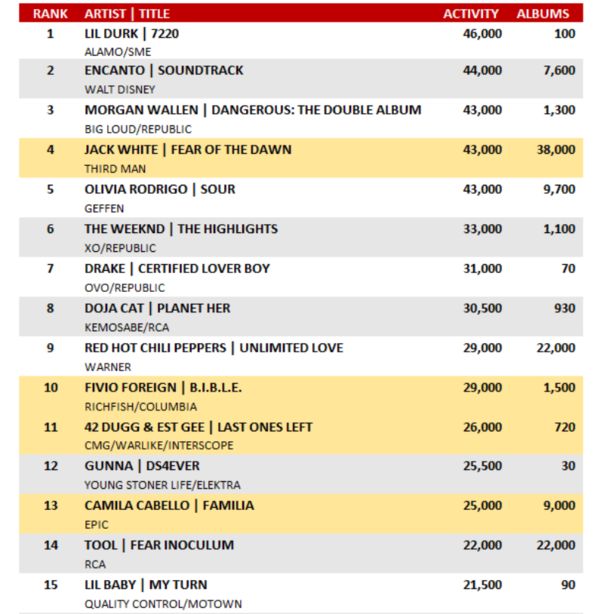 Discuss