Earlier this week, Tekashi 6ix9ine told the rest of New York to prepare to acknowledge him as their returning king.
Then the notorious government worker shot a video in Brooklyn without security as if to prove it.
However, Fivio Foreign doesn't buy 6ix9ine as his city's monarch.
The 32-year old presented an evidence-based argument as to why he's New York's king.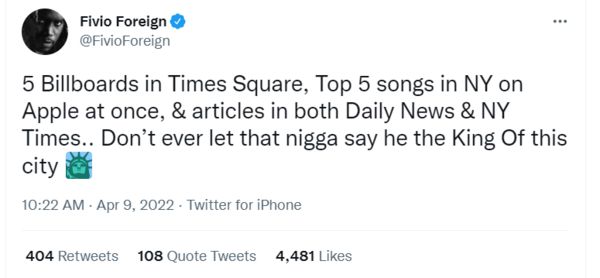 "5 Billboards in Times Square, Top 5 songs in NY on Apple at once, & articles in both Daily News & NY Times.. Don't ever let that n*gga say he the King Of this city," Fivio typed.
Is Fivio a legit contender for the NYC crown?
Discuss