While Lil Reese is more known for being the Grim Reaper of Chicago -- and for once getting beat so badly he pooped himself -- he is technically a rapper.
A rapper who's having a lot of trouble selling his music, even with all the promo his street antics get him.
His latest release, the EP Lamron 1, is struggling to move 500 units.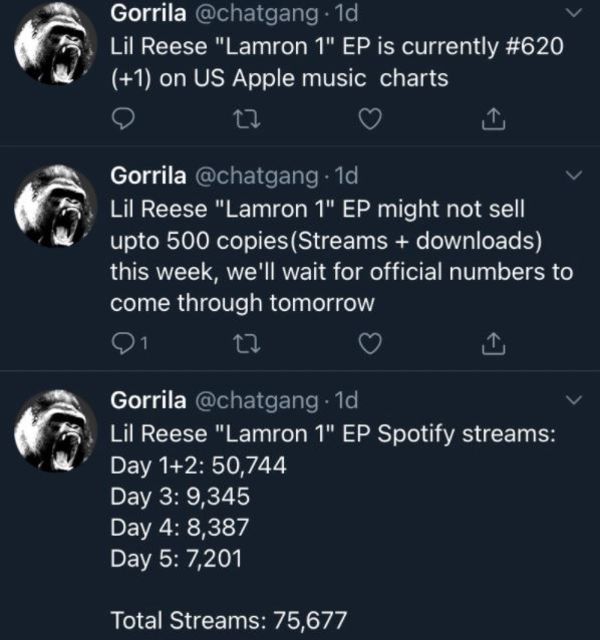 Tekashi 6ix9ine is going to probably have something to say about this.
Discuss