Tay-K has been locked up and awaiting trial on multiple murder charges since 2016.
Now he's picked up another, albeit much less serious, charge.
Earlier this week, "The Race" rapper was charged with possession of a prohibited substance and/or item. Sources say it was an iPad.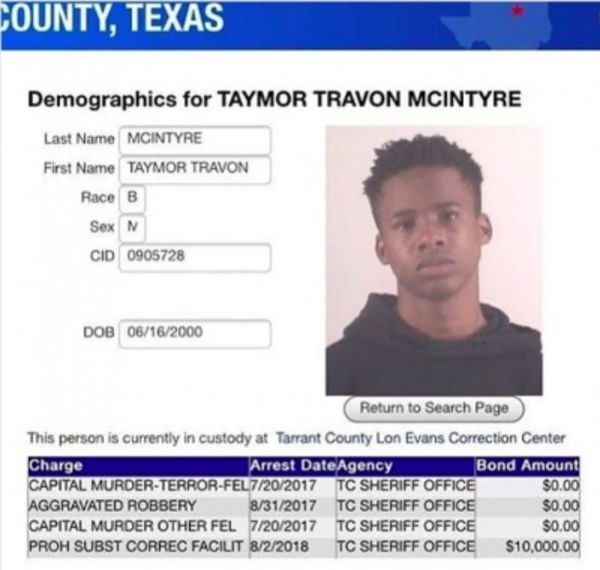 We recently learned that Tay-K was the shooter in the second murder he was charged with:
A Bexar County arrest warrant affidavit states McIntyre [Tay-K] and others had picked up Saldivar, a photographer, to go to a photo shoot at a mall on April 23, 2017.

While in the car, McIntyre and one of the other suspects pulled out guns and took Saldivar's backpack containing his camera equipment.

The other suspect pistol-whipped Saldivar, who was forced out of the car.

Saldivar tried to get back into the car and eventually jumped on the hood. The affidavit states McIntyre then leaned out the window and shot the photographer, fatally wounding him, according to the appeal.
Discuss