Gucci Mane and Jeezy squashed their beef last night during their Verzuz.
T.I. and 600 Breezy amped up their's.
Breezy was one of the many to came at Tip for his comments telling rappers to stop settling their issues in Atlanta he made in the wake of King Von's death.
T.I. brought that up on Live during last's night's Verzuz and Breezy responding by reference T.I. role in A.T.L.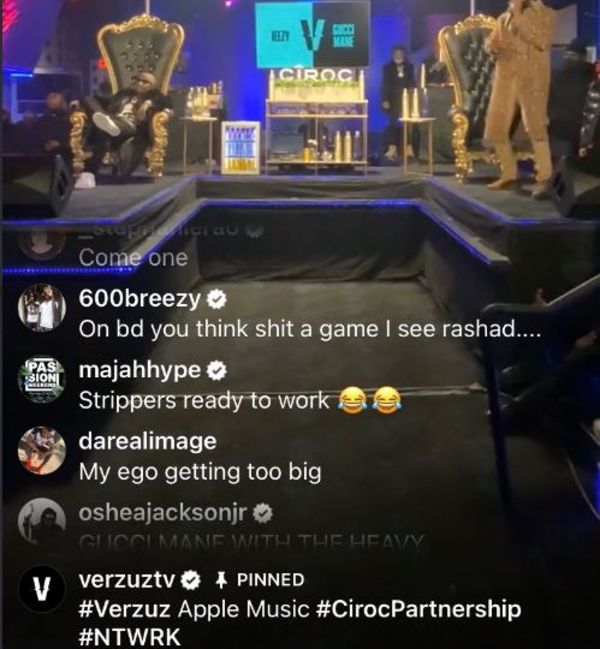 "@600breezy heard you was sayin somn bout somn that will certainly be addressed properly later on," he said during the live event. "Let's just enjoy this moment tho."

"On bd you think s*** a game I see rashad," Breezy fired back.
He also posted this caption:
"N*gga you f*cked the moment up, talm bout some damn certainly..... rashad be cool this ain't yo daddy house ...........
Do you think Tip can ever get the young whippersnappers to respect him?
Discuss