Soulja Boy called Young Dolph out as a lying fraud days before Dolphin was gunned down in his hometown of Memphis, sparking beef.
While nobody thinks SB is responsible for Dolph's death, he's been pulled off of the Millennium tour stops in Memphis and St. Louis this weekend.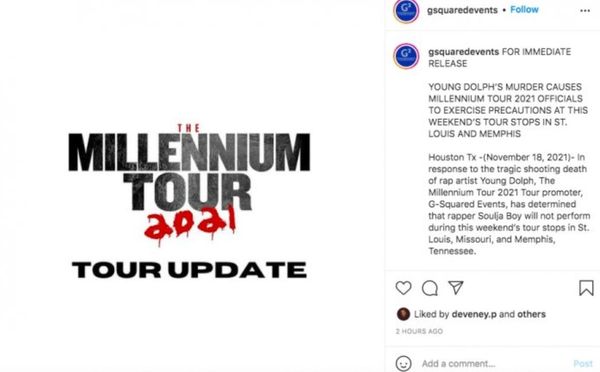 "We pride ourselves on bringing high-quality concert experiences to our patrons. In times like this, we will stop at nothing to ensure that everyone that participates in these experiences is healthy, safe, and quite frankly having a good time," read a message from the promoters announcing SB's temporary ban.
Soulja reacted to the news with a shrug.
"I'm still getting paid what him dying got do with me? I'm tryna see my fans," he typed.
Do you think banning SB was wise.
Discuss