Skinnyfromthe9 is always getting beat up and robbed. Everyone has a role to play and that's his and Hoodrich Pablo Juan's.
In fact, Skinny gets so into his role as rap game victim of violence he's been accused of faking some of the assaults.
The latest assault against him was his worst. Skinny was shot and hospitalized last month. The New Jersey spitter addressed the incident and also those who say he faked it for clout.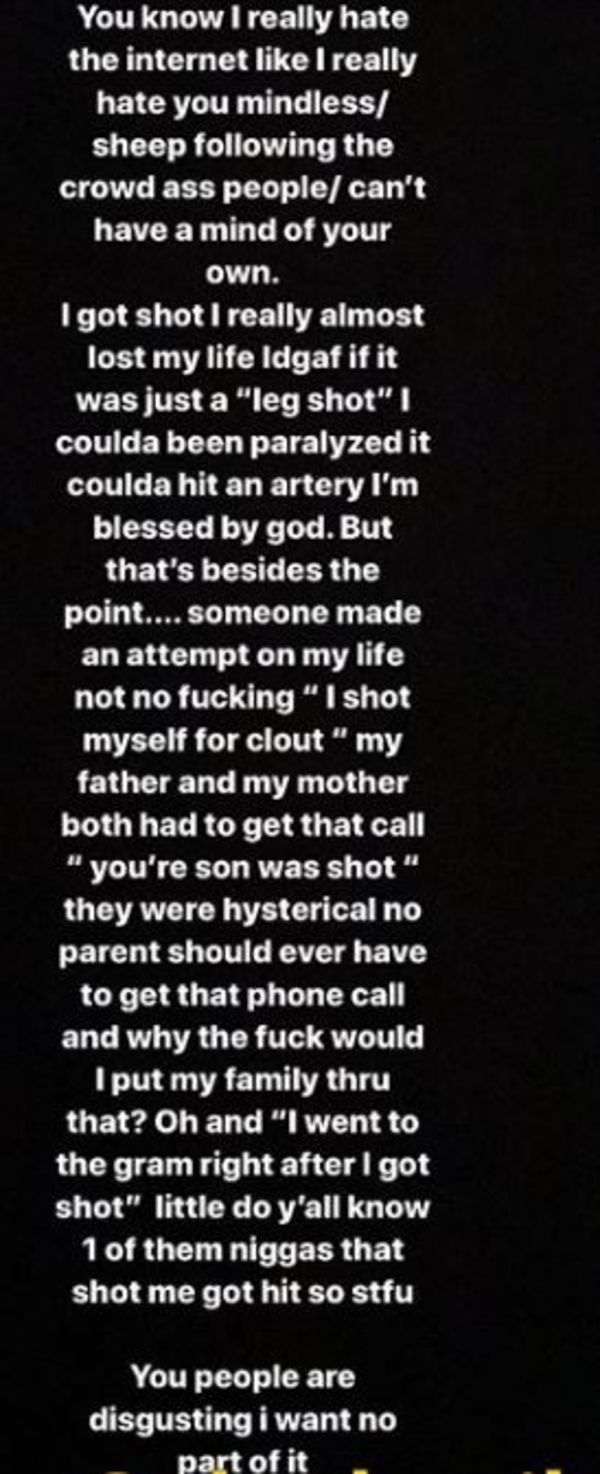 "You know I really hate the Internet like a really hate you mindless/sheep following the crowd ass people/can't have a mind of your own. I got shot I really almost lost my life idgaf is it was just a "leg shot" I could have been paralyzed it could have hit an artery I'm blessed by god. But that's not the point ... somebody made an attempt on my life not no f*cking 'I shot myself for clout" my father and mother both had to get the call "your son was shot" they were hysterical no parent should have to get that phone call and why the f*ck would I put my family through that. Oh and "I went to the gram after I got shot" little do y'all know one of them n*ggas that shot me got hit so stfu You people are disgusting i want no part of it," Skinny typed.
So, do you think Skinny really got shot by a person who wasn't him?
Discuss