Skinnyfromthe9, a rapper more famous for getting robbed than for his bars, has been shot.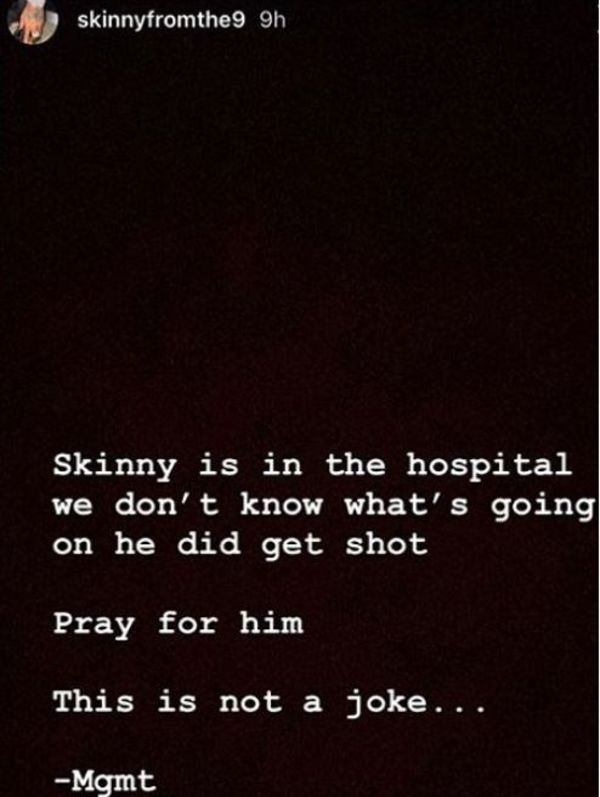 "Skinny is in the hospital we don't know what's going on he did get shot. Pray for him. This is not a joke.. -Mgmt," read a message on Skinny's page.
Skinny has a history of faking some of the abundance of violence against him. But we guess this is real, so pray.
Discuss