Last week, Saweetie claimed women were running rap because the men blow it by being too violent.
"I mean, L.A. and other cities, it just goes to show that this is the reason why women is running rap and Hip Hop," she said on Bootleg Kev. "Because there's just so much violence and disrespect in the male music. You gotta think, like, remember, what was it, like '16/'17, remember when like YG, Tyga, Chris [Brown], Big Sean, TeeFlii was out? It was fun, party music ... It wasn't like, 'I'ma do this to you, and this, and this,' you know? I feel like we gotta raise the vibration with the music and get back to having a good time. [I feel like there's definitely a lack of] empathy and love, for real."
Shortly after she said that we got word that The Single Life EP had bombed big time, doing a brutal 2,000 SPS in its first week and making her claims about women running rap pretty comical.
To add insult to terrible sales, Jdot Breezy has called Saweetie out for calling the fellows out.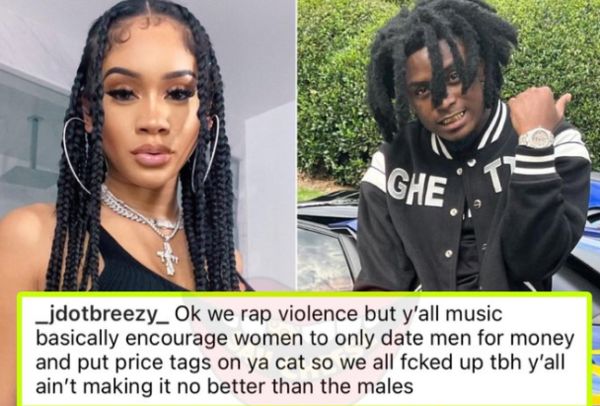 "Ok we rap violence but y'all music baically encourage women to only date men for money and put price tags on ya cat so we all fcked up tbh y'all ain't makingit no better than the males," he typed.
Is that truth?
Discuss