There is almost no chance you're going to get sick from smoking weed.
You probably already knew that.
But it turns out marijuana isn't the safest recreational drug. That title belongs to magic mushrooms.
The 2017 Global Drug Survey has revealed that only 0.2% of those who took psilocybin hallucinogenic mushrooms needed emergency medical care.
"Magic mushrooms are one of the safest drugs in the world," Adam Winstock, the founder of the survey, told The Guardian. "Death from toxicity is almost unheard of."
Winstock went on to explain that hallucinogenic mushrooms are less likely to harm you than many non-hallucinogenic mushrooms.

The survey found weed was the second safest recreational drug, with only 0.6% of users needing emergency medical care.

Alcohol was at 1.3%, which is greater than ecstasy, cocaine and LSD.

Stay away from methamphetamines and synthetic weed, which were at 4.8% and 3.2% respectively.

The Global Drug Survey is based on data from 120,000 respondents. Check out their findings below: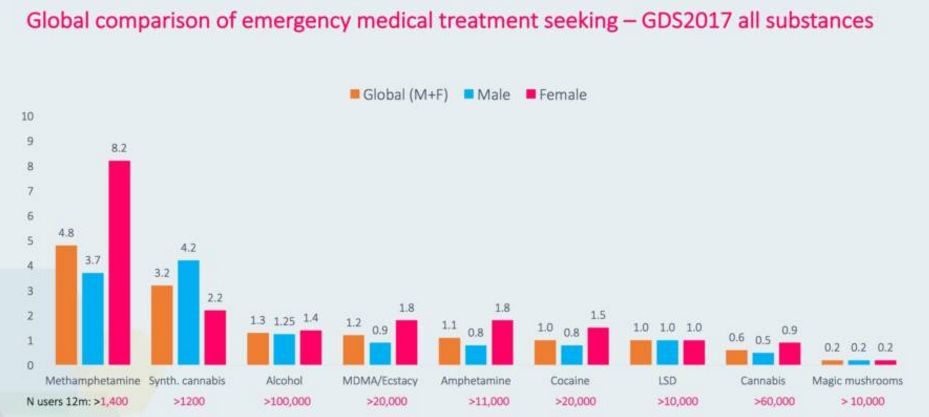 Discuss