Roddy Ricch's career was on fire after the success of his debut album Excuse Me For Being Antisocial.
However, the response to his follow-up Live Life Fast was not so good.
In response to the response, Roddy promised to feed his fans more new music.
So he dropped a new snippet.
Here's the snippet: pic.twitter.com/I5NQabGpEX

— Kurrco (@Kurrco) February 5, 2022
And the response continued to be bad.
So he dropped off all social media.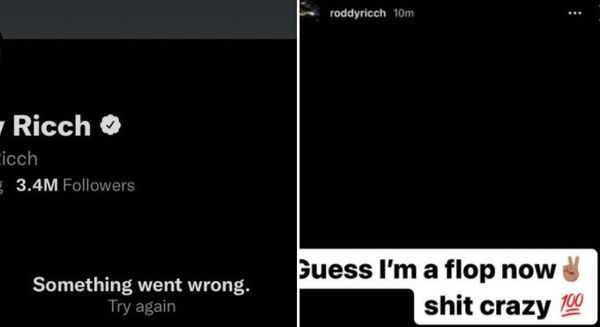 "Guess I'm a flop now," he typed. "Sh*t crazy."
Roddy has been in a cranky mode lately. He also lashed out when he was accused of false flagging as a Crip.
Is it over for the 23 year old?
Discuss