It looks like Rich The Kid is in trouble with his wife Elle for cheating with some pretty well-known women.
On Monday, Elle went through Rich's phone and posted some messages he supposedly sent to model Miracle Watts. She also said he's cheated with Blac Chyna, India Love, as well as models Tori Brix and Bria Myles.
In one of the post, it shows that Rich offered to buy Watts some Louis Vuitton shoes. In another, it shows that India doesn't mind that the rapper is married as long as he's honest with her. Elle also alleged that Chyna's relationship with YBN Almighty Jay is just a cover-up, and she too has been sleeping with Rich.
Rich hasn't responded to any of this yet, nor have the women he's been accused of sleeping with. If all this is true, why do you think he would be so careless and leave these messages on his phone? You can see the other messages below.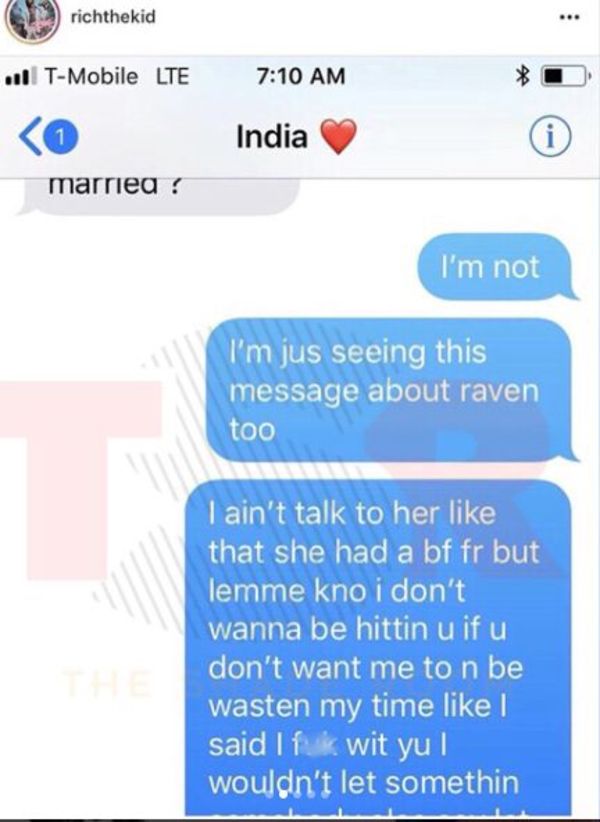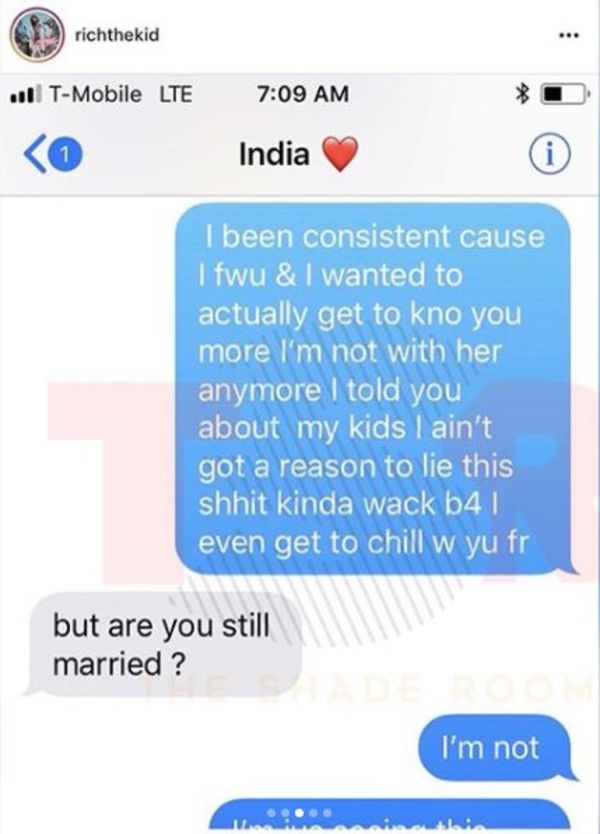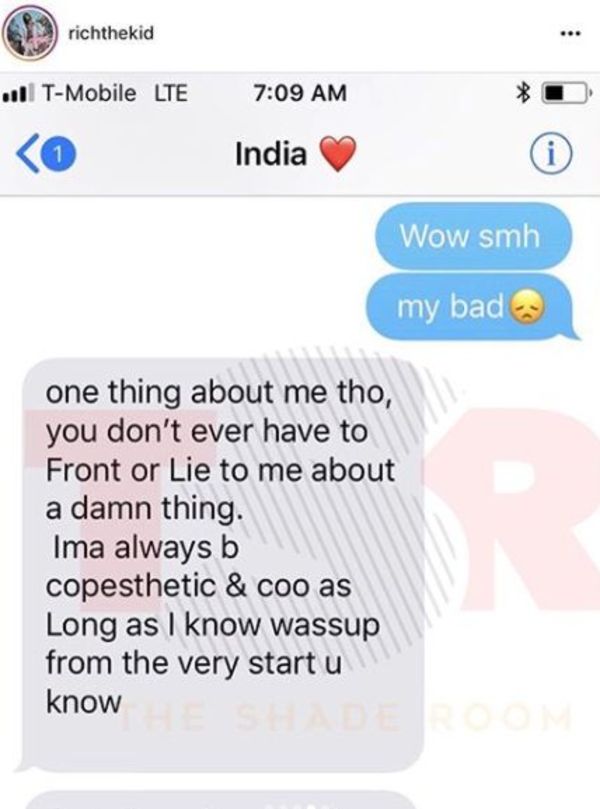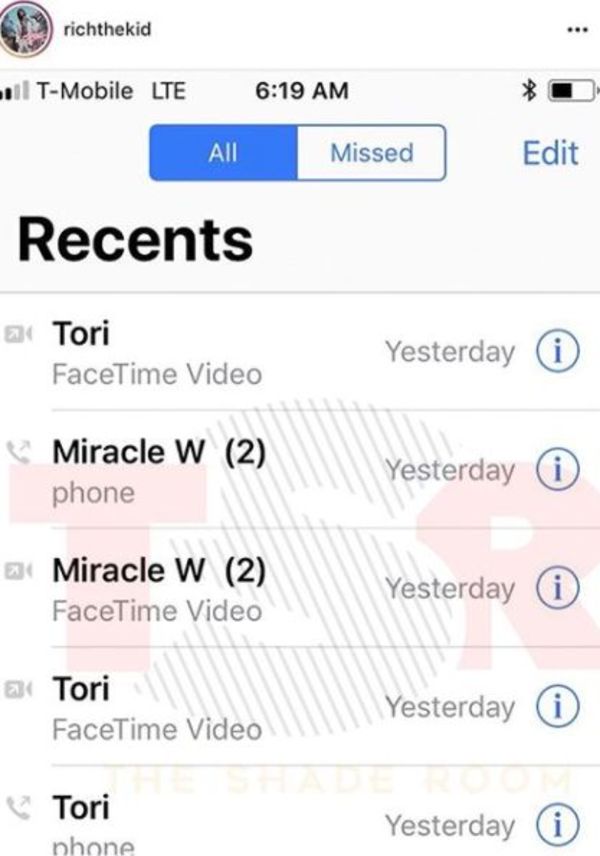 Discuss