Rich The Kid is really on his game right now.
After assisting Lil Xan along with Yo Gotti on a new remix that just dropped earlier today, and dropping a very entertaining video for his "Plug Walk" single, he strikes right back again with another tune. This time he has Trippie Redd with him.
"Plug Walk" is creating waves right now, while R.T.K.'s first single "New Freezer" featuring Kendrick Lamar is approaching top 40 on Billboard Hot 100.
The fourteen-track debut album, "The World Is Yours" has actually had a track listing update and will be in our grips on March 30th. (See below).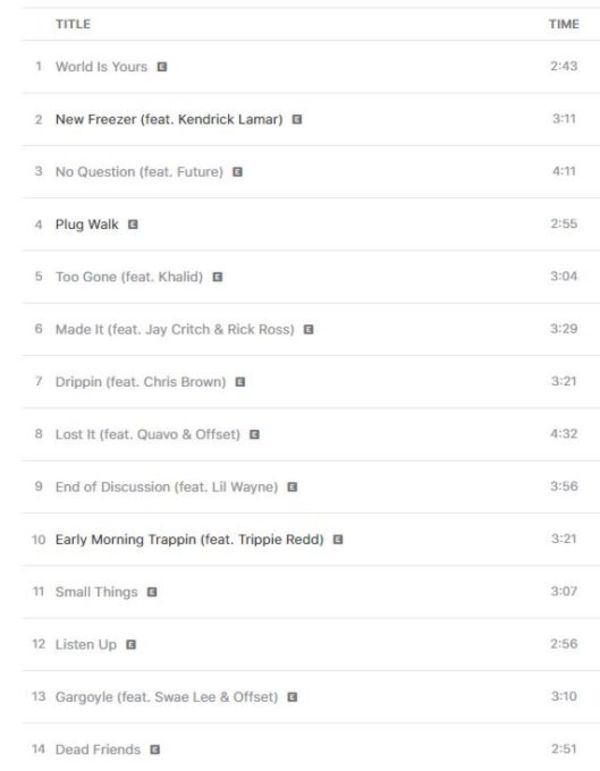 For now, enjoy "Early Morning Trapping":
Discuss