After sharing a snippet of a Lil Uzi Vert diss track, R.T.K. prepares the release of his new album by giving us the official artwork and track listing.
Rich The Kid's "New Freezer" single featuring Kendrick Lamar is gaining momentum by the day. It will serve as the first single off of his upcoming debut album, "The World is Yours", slated for a March 30th release via Interscope Records.
The Queens, NY-born artist has unveiled the artwork which is the actual CD cover and also has the track listing printed on it in super small font: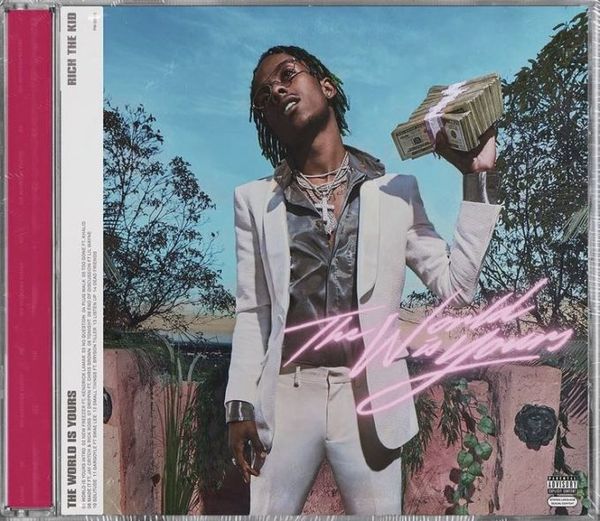 1. The World Is Yours Intro
2. New Freezer (ft. Kendrick Lamar)
3. No Question
4. Plug Walk
5. Too Gone (ft. Khalid)
6. Made It (ft. Jay Critch & Rick Ross)
7. Drippin (ft. Chris Brown)
8. Tonight
9. End of Discussion (ft Lil Wayne)
10. Solitude
11. Gargoyle (ft Swae Lee)
12. Small Things (ft. Bryson Tiller)
13. Listen Up
14. Dead Friends
Aside from Kendrick, the album will feature Lil Wayne, Bryson Tiller, Rick Ross, Chris Brown, Khalid, Swae Lee, and Jay Critch.
Who's going to be here for it?
[Related: Watch R.T.K. and Kendrick destroy a Lambo.]
Discuss