Rich The Kid rolled in Calabasas with all of the attitudes, hollering at the tony town's most famous recent divorcee.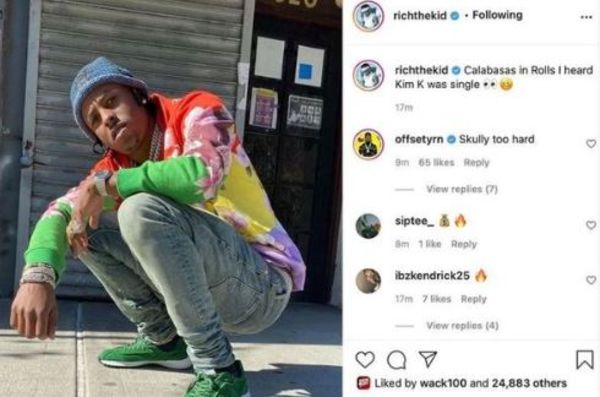 "Calabasas in Rolls I heard Kim K was single ,"Rich captioned his IG post from SoCal.
He would eventually delete that caption and replace it with another.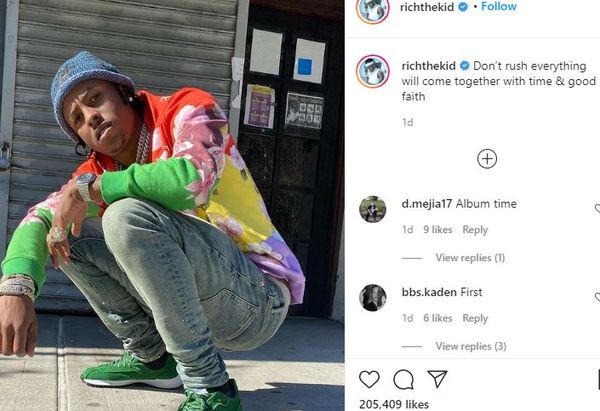 "Don't rush everything will come together with time & good faith," he replaced it with.
Is he trying to say that he's going to take his time with Kim Kardashian or is worried about Kanye's feelings (or his shooters)?
Discuss