Sharon Stone has been stepping out with "Rascal" rapper RMR.
Stone is 63 and RMR is 25.
The unlikely pair has been seen in hotspots all over Los Angeles.
"She's definitely having a hot girl summer," a source told Page Six. "They were together hanging out with Drake's [artist] PND, and they were canoodling and popping bottles. They were dancing to hip-hop. Chris Brown was also there."
We know RMR is from Atlanta and now lives in LA. Otherwise, he is secretive and wears a ski mask in public.
Stone got famous for getting naked in Basic Instinct, which came out four years before RMR was born.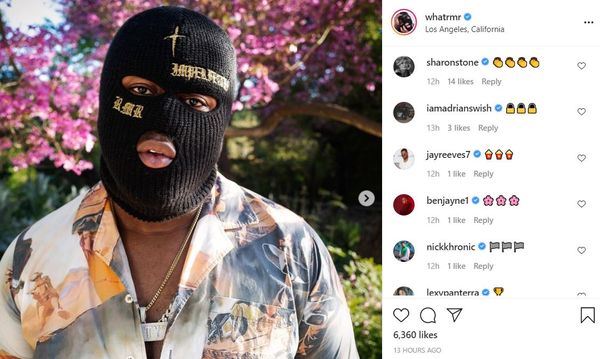 Discuss