Ralo has had a change of heart regarding MoneyBagg Yo.
The rappers have been beefing for some time now and there have been social media digs and a diss track from Ralo.
Recently, Kevin Gates helped MoneyBagg Yo convert to Islam, and that seems that has grabbed Ralo -- who's also Muslim's-- attention.
On a post MoneyBagg Yo added to Instagram today, someone from Ralo's account commented.
"U Muslim, that mean u my brother now...."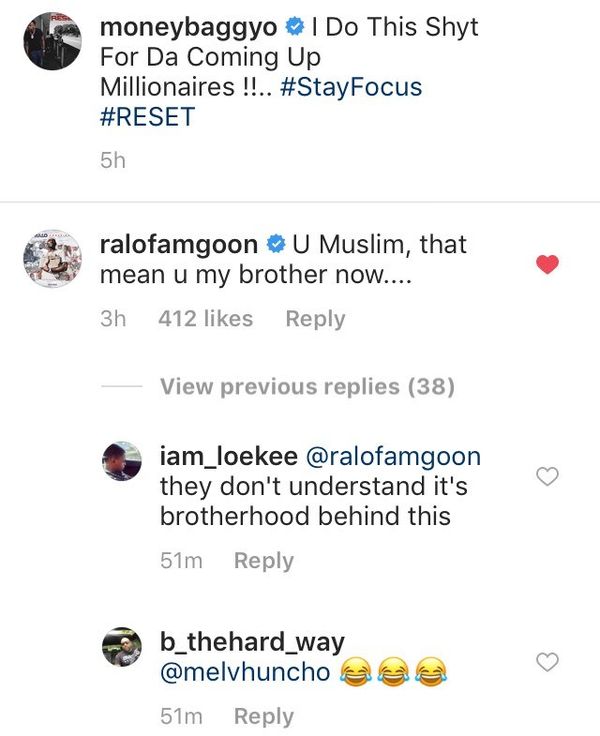 Ralo is currently incarcerated after being busted by the FBI & Homeland Security. The Atlanta rapper is accused of moving more than 1000 pounds of marijuana from California to Atlanta.
Discuss