Self proclaimed "Hip Hop tranny" Sidney Starr is famous for claiming she had a relationship with Chingy. She later said she made it all up, but Chingy believes the allegations seriously damaged his once-promising career.
It's been a few years since then, and now the world is more accepting of different types of sexualities. Still, Rae Sremmurd's Swae Lee wasn't happy when a backstage photo of him and Starr started making the rounds.
Lee didn't seem to know about the notorious Starr, and when he figured it out he distanced himself from the photo: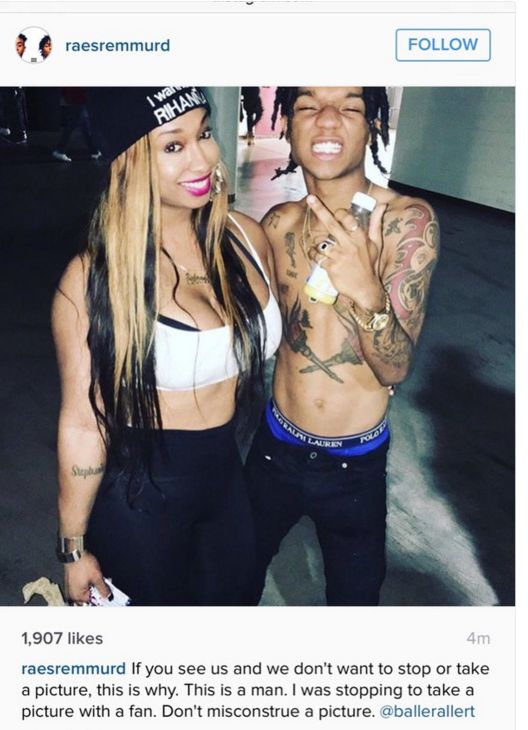 Some are calling the move transphobic: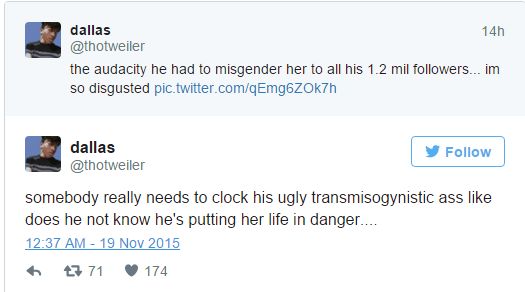 Rae Sremmurd with the transphobia outta nowhere. Classy. https://t.co/AO3fX82OWx — Larry David (@iHateMyles) November 19, 2015
Transphobic comments/people make me so so mad. Very disappointing, i was barely listening to their music.. oh well Rae Sremmurd = CANCELLED

— mary |-/ (@topftash) November 19, 2015
What do you think? Was Swae being bigoted? Or does the ghost of Chingy haunt anyone who finds themselves in a photo with Starr?
Discuss